This that made me go.. "OMGWTFHSHNITSHNITSHNIT!!!"
i feel like it was a booby trap or something…and did anyone else notice the blonde in the waiting room?? Made me think of the blonde at the Masquerade..
When Aria found all that money in Ezras sock drawer…and later on when she confronted him about it..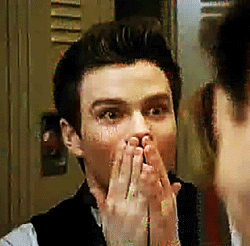 the little photo-shoot scene was the most adorable thing ever..like it melted my heart. BUT WHEN I SAW THE MONEY…my heart became solid again…and then it broke…EZRA NOOOOOO!!…A little part of me thought I wanted him to be A…but no…now i know, i wouldnt be able to control myself. AND LATER when she confronts him, and they end up cuddling..the guy on the tele says "when you are loyal to a man you are loyal to everything about him.even his faults…"..i went crazy.
-EMILYS FLASHBACKS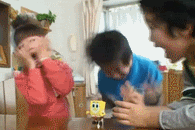 Pretty Little Liars has made me so paranoid that I pause certain scenes just so i can see every single detail before i watch the rest of it. All of Emilys flashbacks were paused tonight. the "I'm sorry I left you."…the reflection on the toaster, the maze…
When the detective showed up at the party!!

all i could think was…why the flip is here there!? did he read the note!?? omg! hes A!! omg! Hannahs gonna die!!! xD
ANOTHER CREEPY OLD LADY!…and the Allie flashback with the anklet.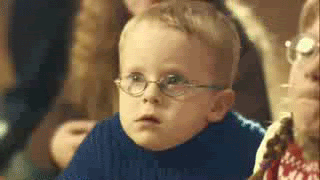 "What friend??"…"You dont know her." O.O "She never took it off."..And when the man said "Its not my call to make!"….whose call is it sir???? -___-
When we find out that HOLDEN was at the party.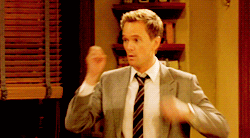 Why is Holden there and WHY didnt we know he was there until emily showed up?? Did he not talk to Hannah at all..? Did HE read the note?? probably not..but if this is the thank you dance, why is Holden there?? was he also at the church sorting clothes?? did HE put Emilys grey jacket in the donation box?? ..and "Have a cupcake"…"you know..i used to see your friend there..sometimes.." the look in his eyes was not friendly..and SPEAKING OF EYES…the stamp thing was of an Eye…and NAT stands for We See All in Latin..hm.
When they found traces of two peoples blood on the anklet and it made Garrett innocent…and When Spencer gets the A text "…Garrett isn't their killer."
aye…no comment…i cant wait till Next WEEK…
samanthacrandell likes this
a-almodovar posted this